The Queen hasn't graced the sandy shores of Australia since 2013. Since then, hit singles have dropped, iconic sneaker looks have come to the forefront and a life-changing make-up line has shaken up the way we look at beauty products. We need to be in the presence of Rihanna again, the world is in too much of a dire state right now – to be blessed with her soulful pipes and wonderous aura is the diversion we require.
It looks like we could be in luck soon. According to this Facebook post, Rih Rih's long-awaited return may be in the works. We had huge tours shoot through this year, with plenty scheduled for 2018 already, having Rihanna swing by doesn't seem too off the cards.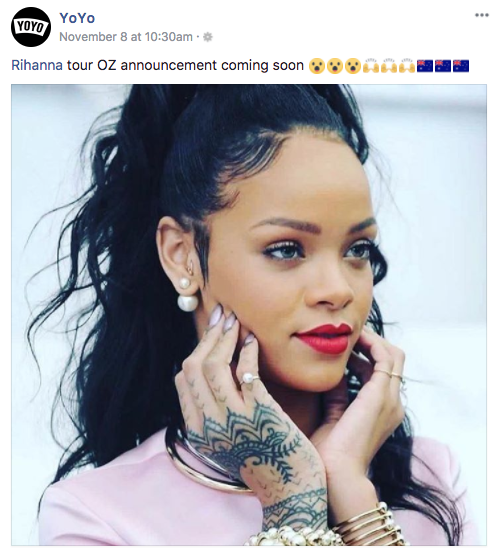 We were on the ball when it came to predicting Lil Uzi's Australian tour announcement, well before its official drop – could we strike gold yet again?
Stay tuned for more details…..
On the topic of Rihanna, here's a throwback to when her models rocked high-heeled thongs at New York Fashion Week this year.