Coinciding with the largest ever haul of Cocaine, seized by French authorities from a yacht bound for Australia, the Narcos season 3 trailer is teasing us for another round of Columbian sweet sugar history and some more perspective on just how long America has been failing on their pathetic 'war on drugs'. Check it out above. 
With a street value of about $322 million, 1.46 tonnes of the fairy dust was taken from the boat located just near New Caledonia, found byAustralian Criminal Intelligence Commission officials who worked with the French navy to stop the drugs from entering the country (or ruin the fun….maybe)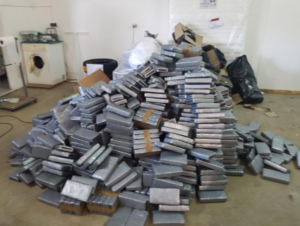 Image via Herald Sun
The show will resume it's streaming on September 1st, so get ready to binge as you're taken on a thrill packed, anxiety driven ride through the business ventures of the Cali Cartel, Gilberto Rodriguez Orejuela, Miguel Rodriguez Orejuela, Pacho Herrera and Chepe Santacruz Londono, after the demise of Pablo Escobar.